There are over 40,000 driving instructors in the UK and almost every one of them will be affected by the UK Government intention to "make tax digital". For many it will mean a massive change in how they operate their business. Instead of using whatever record keeping system they want and then manually entering those figures once a year to their self-assessment tax form either on paper or online, they will find themselves shoe-horned into a new self assessment tax system.
HMRC have this to say:
HMRC's ambition is to become one of the most digitally advanced tax administrations in the world. Making Tax Digital (MTD) is making fundamental changes to the way the tax system works – transforming tax administration so that it is:

more effective
more efficient
easier for taxpayers to get their tax right
While for some driving instructors the new system will be simpler and easier to use, we think that for the majority, many of whom are not very digital aware, this could prove difficult. It may result in an early exodus from the profession for many who are approaching retirement age.
The deadline for moving over to MTD will be the next accounting period starting on or after 6 April 2023.
What difference will MTD make to driving instructors?
The two main provisions of MTD that will impact driving instructors are:
You will need to use some type of accounting software that will automatically integrate with the HMRC system (an example is QuickBooks which a lot of small businesses already use).
Instead of one tax return per year, you will make 4 returns per year.
Although 2024 sounds a long way off, driving instructors will do well to avoid leaving it too late to move over to a new compliant system. It would be ideal to move over by April 2023 so that you can have a full year with a new system to find the best system for you and to iron out any wrinkles as you go! It's best to run your old system alongside the new system for a year while you get used to it. You also may find that you need to try several different options to find which best fits your needs.
How much will Making Tax Digital Software cost?
The following are the major Accounting Software providers:
Quickbooks – from £12 per month

Xero – from £10 per month (driving instructors will need the £20 package)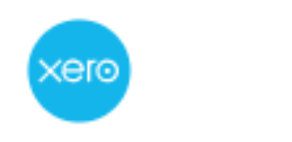 Sage – from £12+vat per month
Freshbooks – from £11 per month
Zoho – from £6 per month (driving instructors will need the £12 package)
Kashflow – from £8+ vat per month (driving instructors will need the £16 package)
(Please note that at the time of publication none of the above yet offer MTD integration for income tax)
Is there free accounting software for instructors?
There are several free book keeping and accounting software options for driving instructors:
Zipbooks

Money Manager Ex
Wave

Driving Instructor accounting software