Ranking highly in Google for your local area is very important. Your most important keywords are going to be a combination of the words "driving school" or "driving lessons" and the name of your town or area.
With over 15 years experience of ranking driving schools in search we know what works as well as what used to work but is now out of date.
We offer driving school SEO services starting at £50 per month. To get the best benefit we recommend a 3 month block but you are the customer so we can be totally flexible. However we won't pull the wool over your eyes or make false promises.
Example: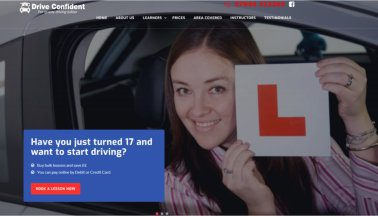 Drive Confident Driving School in Portsmouth was languishing on page 3 for most search terms.
In 2018 we were approached to do 3 months of SEO and have done some one off single months since then.
As result the site position improved steadily.
As at May 2019 the site is in the top 3 positions for a number of search terms and plenty of work is rolling in for the two instructors.
Here is a graph showing rank position for important search terms as at May 2019. You can check for yourself by typing the search term into Google.
For more information about how we can help your driving school's search rankings please email adininja @ vizzo.co.uk