Description
 2022 edition:
Our new 2022 edition includes diagrams, suggested lesson objectives and Q&A for each topic.
170gsm gloss paper (non-laminated) driving lesson plans diagrams for driving instructors.

Each booklet is bound with wire-o binding.
Cover is made from strong 300gsm paper, laminated for extra durability.
Suitable for the new 2022 Highway code changes.
There are 100+ pages in all including the most common road junction scenarios (see list below), road signs and markings and show me tell me questions. These driving lesson diagrams are designed as a lesson aid for driving instructors but they do not cover every eventuality and every scenario! In order to promote a client-centered learning, the majority of diagrams also include some key questions that the driver should be asking. Ideal for use by experienced driving instructors as well as for ADI part 3 lesson plans.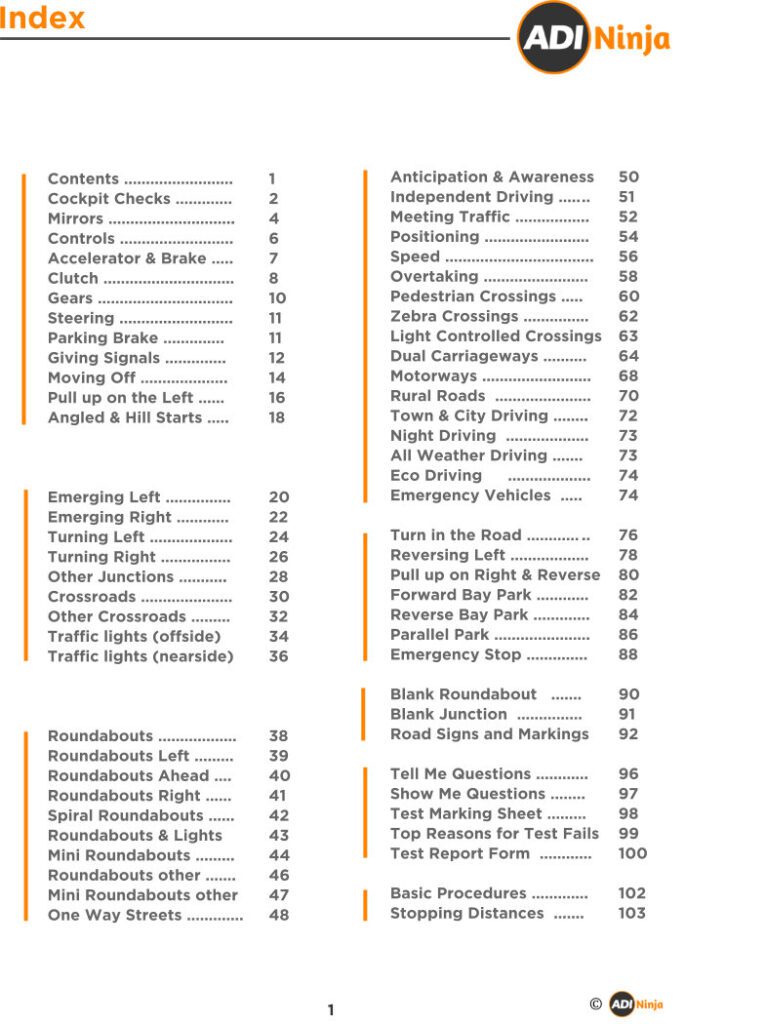 Suitable for use as PDI lesson plans, ADI lesson plans and ADI part 3 lesson plans. Please see the video for full information as to what our driving lesson plans include.
Also see our
Fully laminated version
High quality leather look zip folder with driving lesson plans
Downloadable driving instructor lesson plans pdf