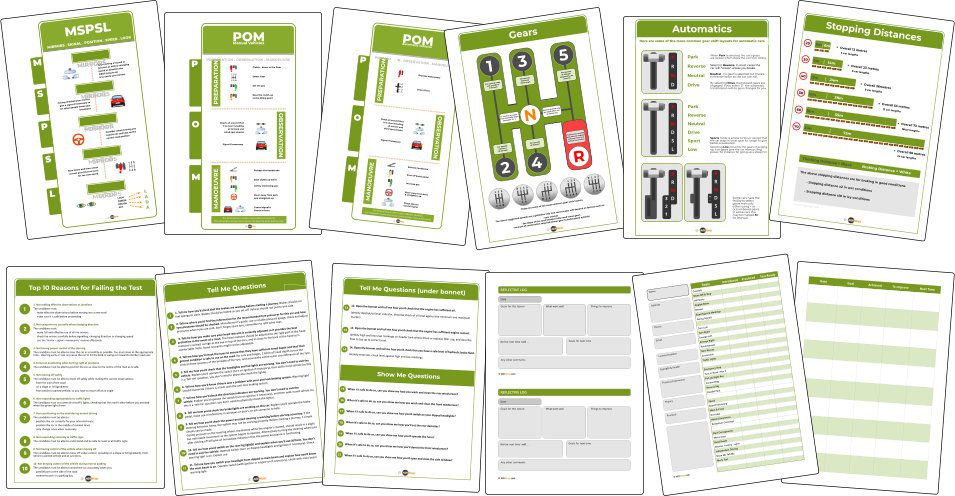 Each template is printed on 250gsm laminated paper for long life.
You can photocopy them and give to your pupils.
The pupil record sheets are available for you to print off to keep a record of your pupil's lessons and the reflective log can be printed off and completed by either you or the pupil and can be  either kept by you or given to your pupil.
Free pdf version will also be emailed to you.
Or if you want a pdf only version (no physical product) – cost £6 – go here
Check out our driving lesson planners
Full List of Versions – All 2023 Edition